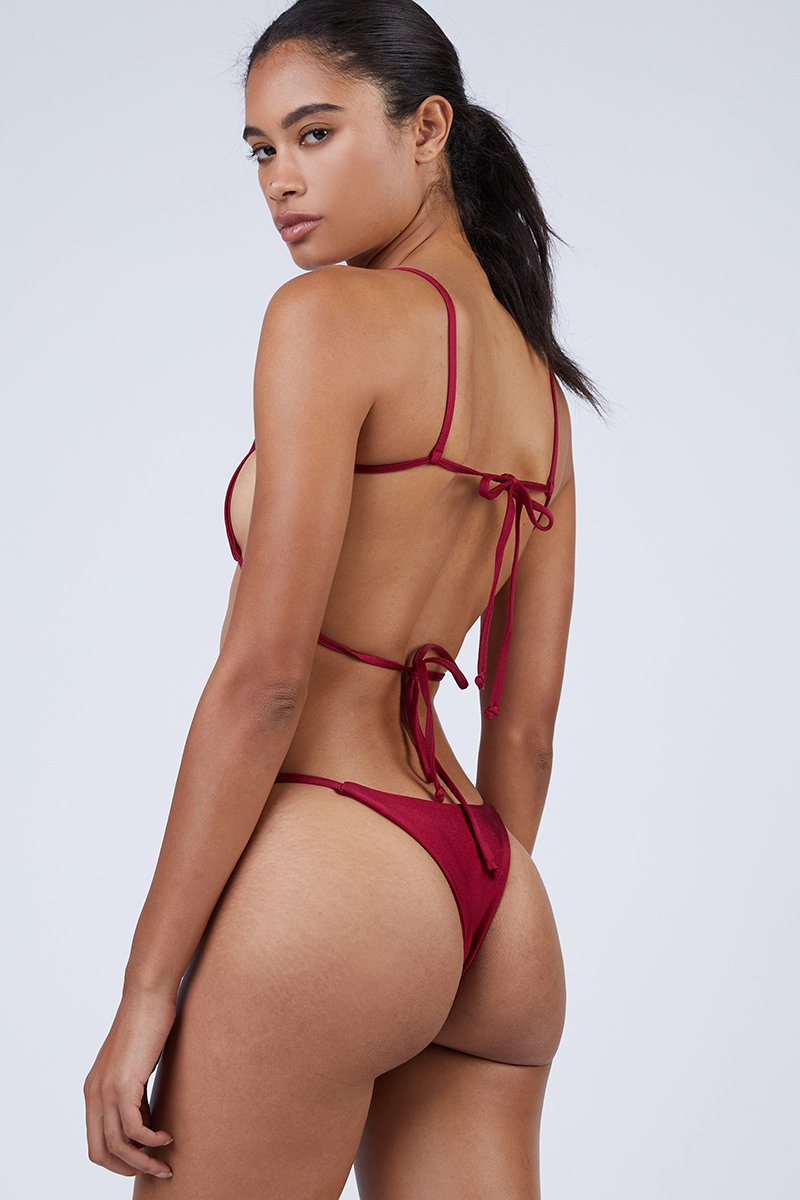 Skimpy swimsuits are taking over beaches everywhere as women wake up and decide they are tired of hiding under ill-fitting bikinis. With so many thong friendly beaches in the U.S., there is no reason why you need to hide under an excess of fabric. Shed those frumpy looking swimsuits that look like they are going to swallow you whole and slip into something that actually flatters your feminine curves. All it takes is a little bit of confidence to make the change. Once you see the results, you will be overjoyed at how sexy you look in your new bikini!

A thong is the most commonly thought of style when it comes to skimpy swimsuits, and it is not without reason. Thongs are definitely among the skimpiest when it comes to bikinis, so let's take a look at them first. There are several different types of thongs but the two most recognizable ones are the g-string and t-back thongs. Both styles have a low-rise front with skinny side strings, but the back is where they are slightly different. A g-string has a small patch of fabric at the top of the center string, usually in the shape of an upside-down triangle. A t-back is much more simple – just a lone string in the center that meets the waist in a "T" formation. Both offer about the same amount of coverage, so the difference between these two really just boils down to style preference.
If that's not your style, have no fear! Skimpy swimsuits encompass more than just thongs. There are skimpy versions of nearly every cut such as a Brazilian or other styles that fall between a thong and a Brazilian on the coverage scale. There are even full-cut bikini bottoms that come in smaller versions. It seems illogical that a full-cut bottom could be skimpy, but with a low-rise waist, thin sides and curve-hugging backside, this style easily keeps pace with Brazilian and thong bottoms in terms of popularity. Whatever style you choose, the most important element in wearing skimpy swimsuits is confidence! If you own the look, it will repay you with admiring (and envious!) glances every time you step out in it.