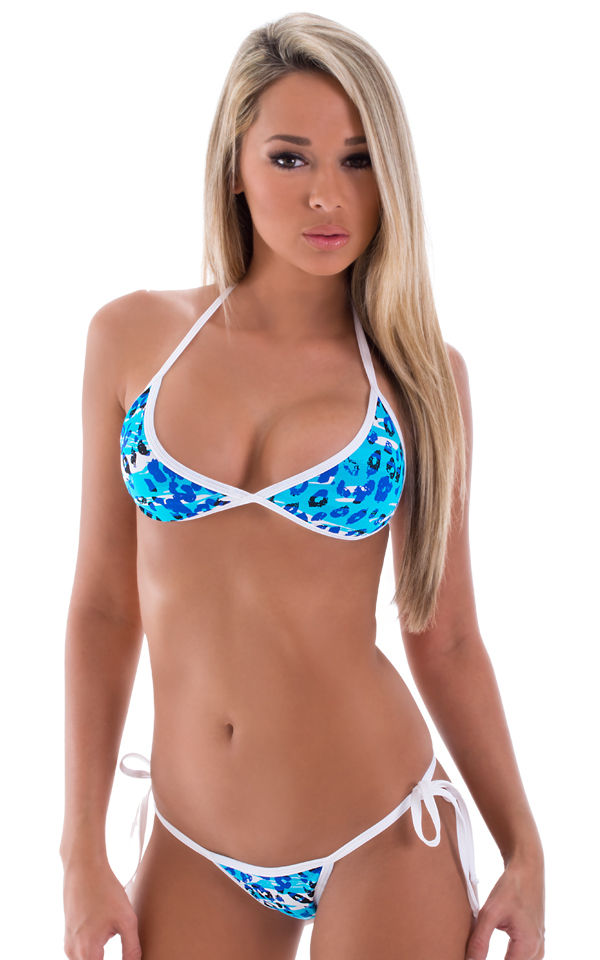 Low cut bikinis are not just a great way to get a lot of attention on the beach. They have plenty of other benefits, too. While it takes a lot of nerve to pull off a super low cut bikini, the payoff is big. Not only will tan lines be virtually invisible under clothing, but bikinis with low-rise bottoms also lengthen the look of the torso. For women who want to appear long and lean, a low-rise bikini can be just the answer you need.
Before you run out to buy your first low cut bikini, take into consideration how it will look on you. Having a taught and toned body is just the first step in making sure you can pull off this revealing style. In addition to that, bikinis such as the one seen here mean a dedication to skincare and grooming, too. The last thing you want to do is step out in a low-rise bikini only to figure out too late that it didn't hide quite as much as you thought. With this style, it is best to assume you won't have any secrets.
In addition to healthy eating and plenty of exercise, it is best to visit a local salon or spa for a Brazilian wax before you decide on low cut bikinis as your new go-to swimwear. A Brazilian wax essentially removes all hair, front and back, leaving clean, smooth skin. While some women like to leave a "landing strip" when they get a Brazilian wax, you may find that your new low-rise bikini doesn't accommodate that look very well. It really just depends on the bikini as well as the wax professional.
Waxing is just the first step to keeping your skin looking good in a low-rise swimsuit. Taking care of your skin with healing moisturizers containing aloe and vitamin e will also enhance your overall look. Healthy skin is gorgeous, and if you are going to make the switch to low cut bikinis, you want to look your absolute best, right?