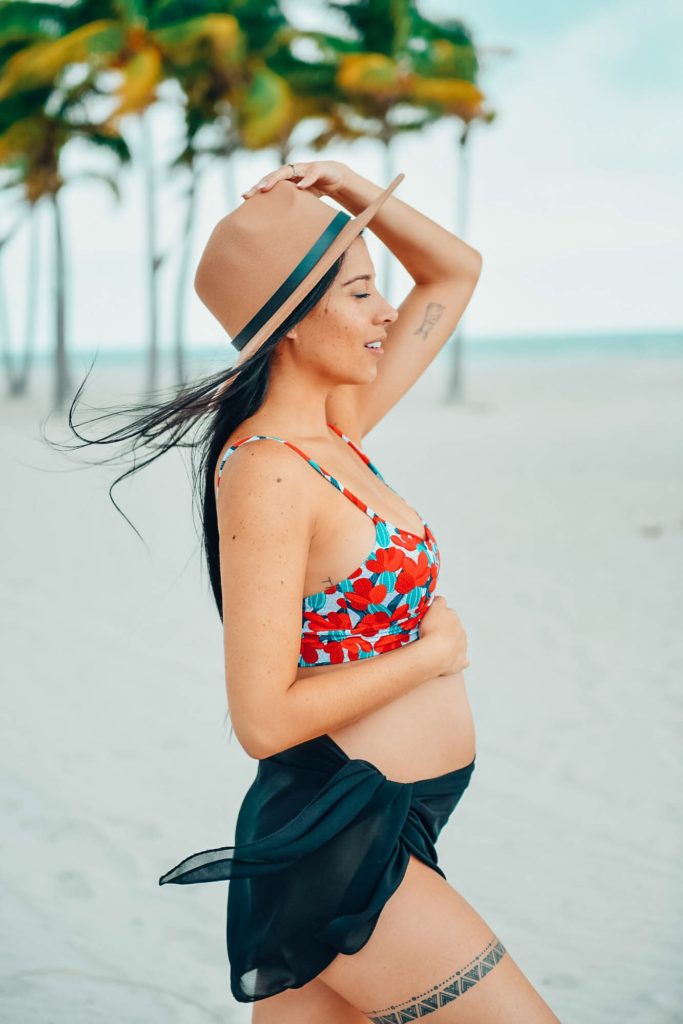 In my opinion, colorful bikinis are always in. No matter the season, I love adding a pop of color to all my beach/pool days.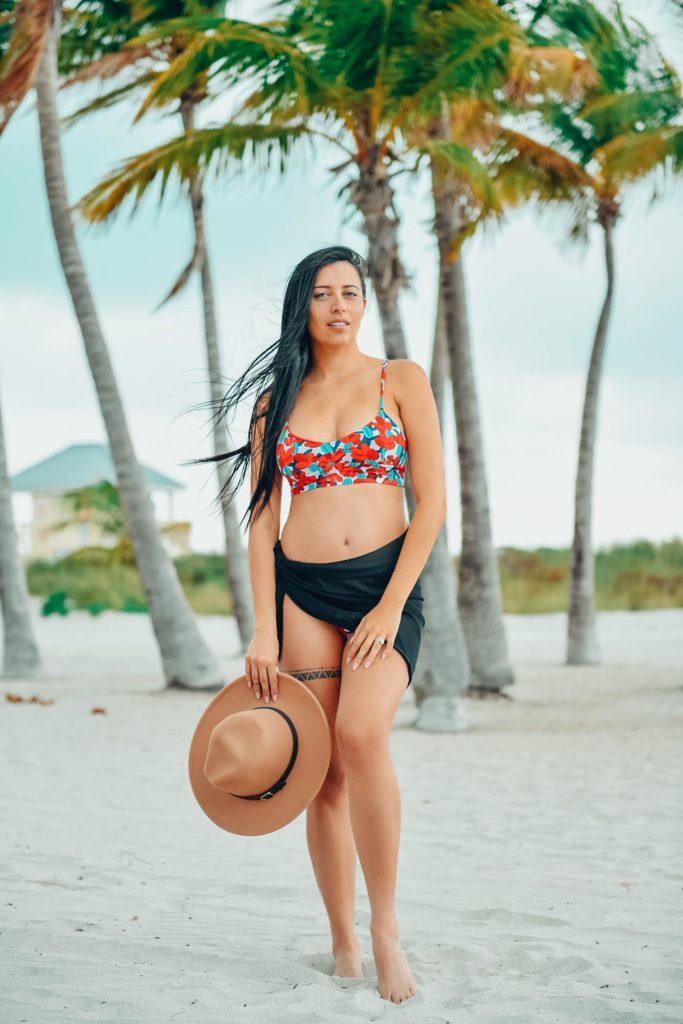 When it comes to bikinis, I am always looking for uniqueness. A way to stand out while feeling confident and comfortable. But, material is super important as well. Why? well, that's what tells you if it's worth the investment or not (yes, I call bikinis an investment). Sometimes, good material tends to be way too soft, which translates to see through. Therefore, finding like the right medium is hard.
Today, I want to talk about this perfect little Caribbean inspired bikini made with Italian fabrics from Beniki Swim.
I chose the Saba Cactus Brazilian Cut Set. When I first ordered the set I wasn't pregnant so I got a size Small. Lucky for me, even now
(over 5 months pregnant) it still fits perfectly.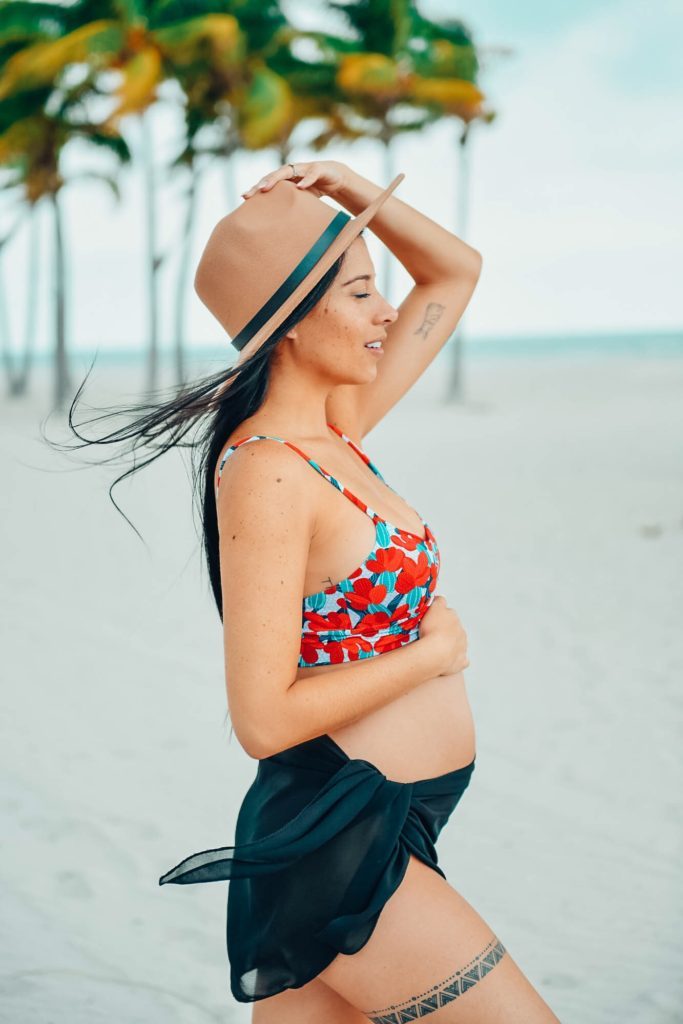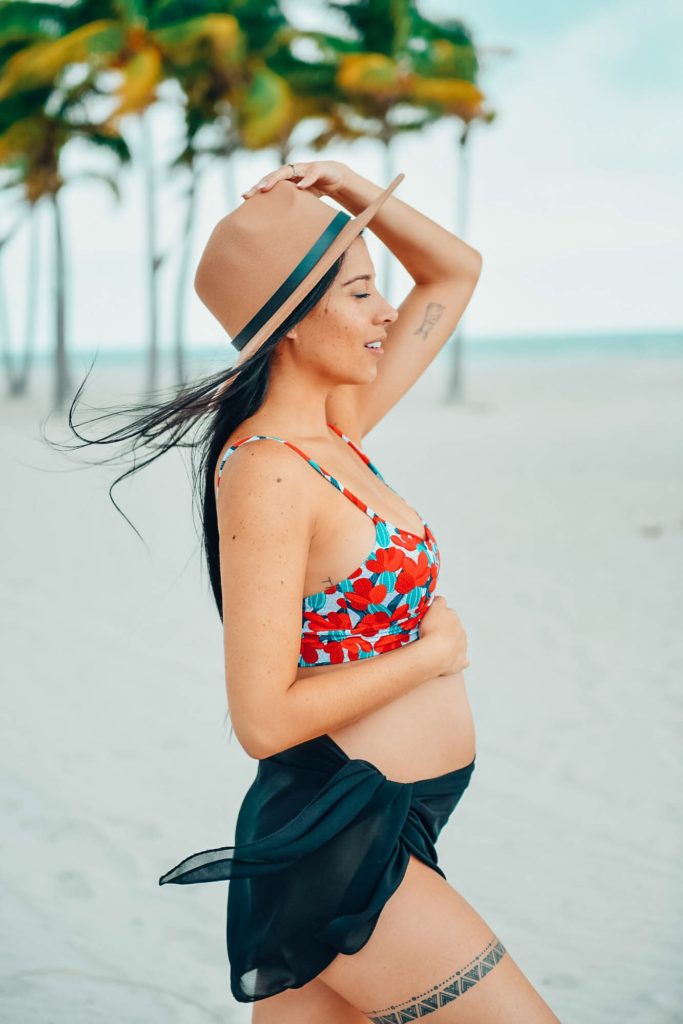 The top has like a sports bra look to it but with much thinner straps, making it more girly. I feel like this top fits great with any boobie size so definitely give it a try.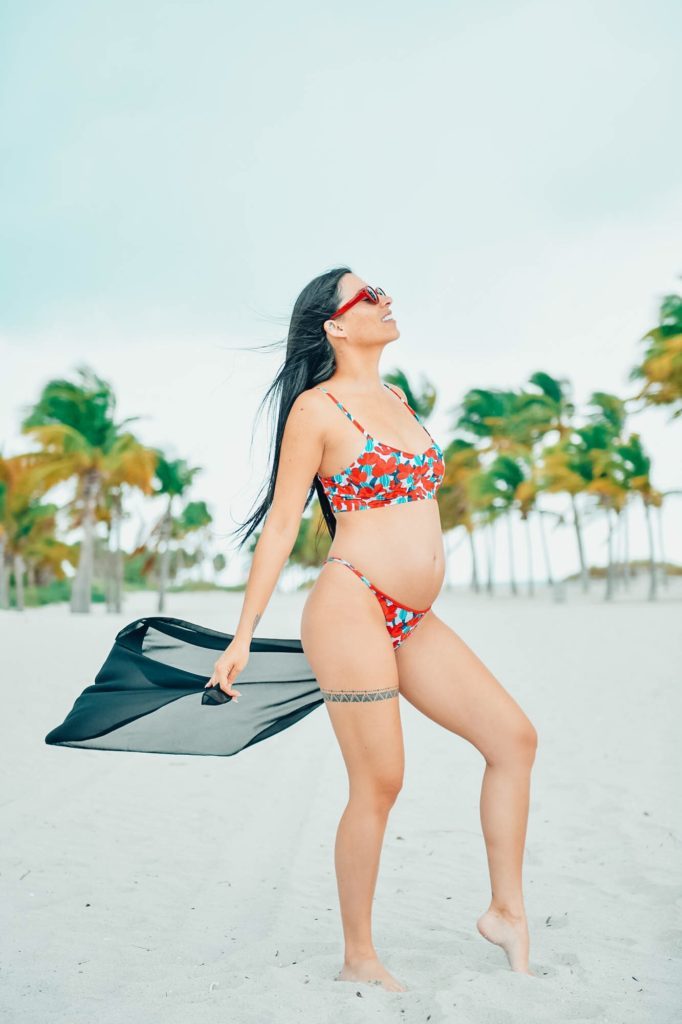 The bottom is the perfect Brazilian cut. Meaning, it's cheeky yet not a thong. Comfortable enough to rock anywhere and get the perfect tan.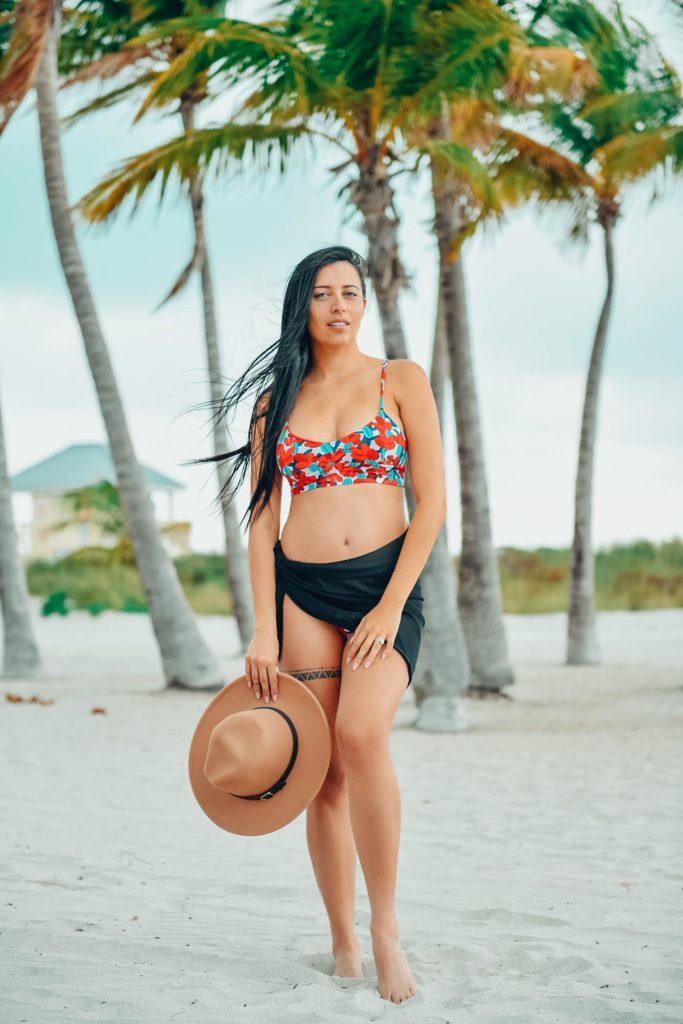 Links to bikini is all over the post highlighted in PINK
---
Things You Should Know:
Sizing: True to size.
Comfortable: Super Soft and Comfortable.
Wearing: Small Top and Bottom
Material: 86% Polyamide 14% Elastane. Ultra-thin, UV-resistant, Chlorine Ultra-resistant.
Suggestions: It has nice stretch, get your real size